Biography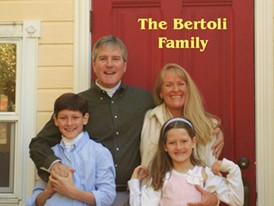 Mark Bertoli has been supplying professional financial advice to his clients for 33 years. Mark is a CERTIFIED FINANCIAL PLANNER™ and an Accredited Investment Fiduciary. He is also a Registered Investment Advisory Affiliate with Castle Rock Wealth Management, a Registered Investment Advisor and a Registered Representative with Private Client Services LLC.
Prior to helping form Castle Rock Wealth Management LLC, Mark ran his own money management firm with offices in the San Francisco East Bay and Sacramento. Previously, Mark was a Portfolio Manager with the private San Francisco money management firm, Financial Directions. In addition, Mr. Bertoli worked as a Stock Analyst and Money Manager for Associated Planners Investment Advisory, Inc., also in San Francisco. Earlier in his career, he was a Financial Planner at John Hancock Financial Services as well as an Analyst working with financial instruments at Bank of America.
Mark graduated from the University of California, Berkeley, with a degree in Economics and earned his CFP® designation from the College of Financial Planning in Denver. He completed his certification as an Accredited Investment Fiduciary from Fiduciary Insights 360 (Fi360) in Pittsburgh, PA. His professional affiliations have included membership in the International Board of Certified Financial Planners, and the East Bay Chapter of the International Association for Financial Planning. He was the President of the Contra Costa Business Alliance for seven years.